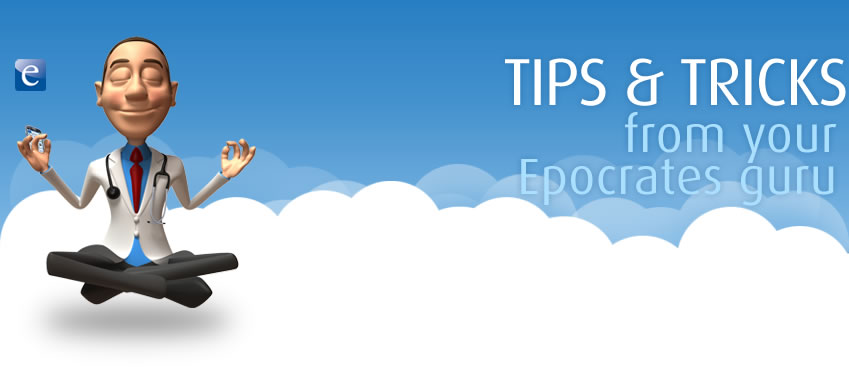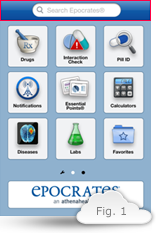 How do I search for what I need in Epocrates?
Use one quick search to access any drug, disease, prescribing, and dosing information you may need at the point-of-care. The search box located at the top of your Epocrates homepage will search your entire Epocrates clinical database, which may include drugs, diseases, infectious diseases, lab tests, resources centers, and tables.
To search:
Open Epocrates
Tap the search box at the top of the screen, and enter the term you wish to look up. (See figure 1)
Tap on the relevant entry from the list of results as it appears.
Related FAQs:

How do I find a drug indication?
Indications and off-label uses are included in the Adult and Peds Dosing sections of Epocrates drug monographs. Each blue bold header is an indication or use, with its specific dosing listed immediately under.
Here's how:
From within a drug monograph, select Adult or Peds Dosing (See figure 1)
Indications are listed in blue. Off-label indications are preceded by an asterisk (*) (See figure 2)