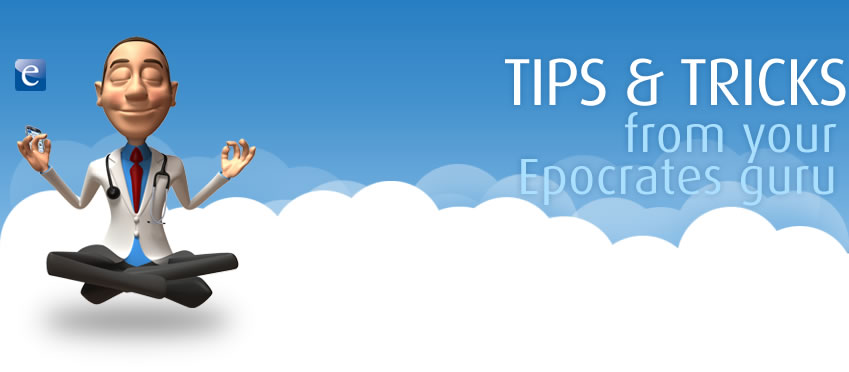 How can I give you feedback about your products?
Every year, we ask how we can help you provide the best care to your patients. We take this feedback seriously. It helps us make important changes to our products—and offers you a better experience in the long run.
Be on the lookout for our member survey in 2014. You will receive it by email.
In addition to feedback, we are seeking member-provided tips to give you an opportunity to share your favorite shortcuts and features in Epocrates.
When you send a tip and become part of Team Guru, you have the chance to win a $15 Amazon gift card! Every month, the Guru chooses one of our member-submitted tips to feature here. If he picks your tip—you win!
Send us your Epocrates tip or trick:
As always, we value your input as our member. Your feedback helps us shape our products so you can provide the best possible care to your patients.

How can I explore past tips and tricks?
Over time, we've collected your questions and sent the Guru on a hunt to answer them. Now we have in-depth information to help you use your Epocrates more efficiently. To explore past tips and tricks, go to: Tips and Tricks from the Epocrates Guru.