Formulary
Feature Overview
Access Formulary Information in Seconds
Epocrates gives you free mobile and online access to most national and regional healthcare insurance formularies, including all Medicare Part D formularies. With this feature, it's easy to check co-pay tiers, formulary alternatives and generic substitutes, quantity limits, and step-therapy guidelines. We also host pharmacy chain discount drug lists like Target.
Reduce administrative burden and pharmacy call backs
Receive the latest information from each plan automatically
How It Works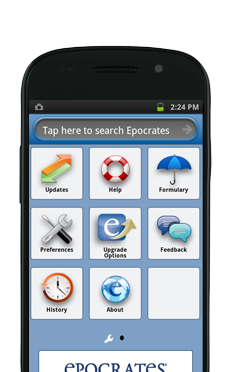 Step 1: Swipe left on your home screen and then select the Formulary icon.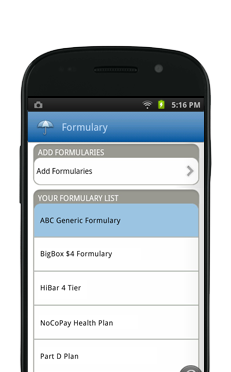 Step 2: From the Preferences screen select Add Formularies.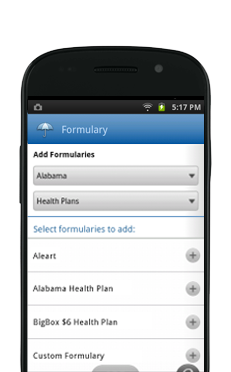 Step 3: Add your desired formularies by selecting the state and desired health plan.