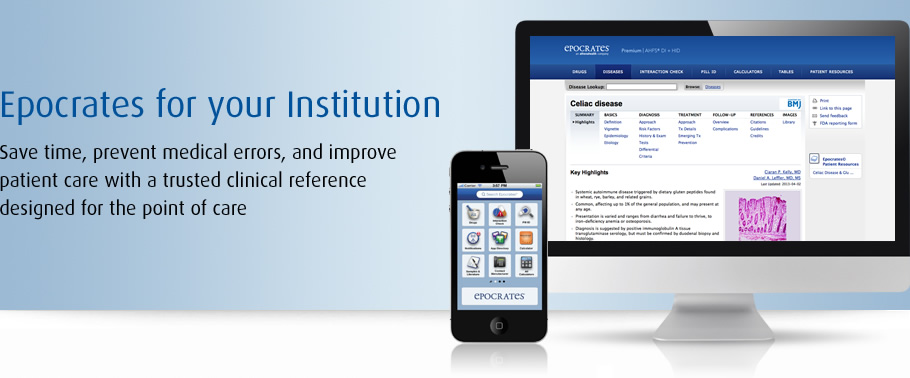 Overview
Features
Go Premium
Epocrates for Institutions
We have the right solution for you

Epocrates works with a wide-range of institutional clients from hospitals to universities; nursing schools to residency programs and more.
Epocrates online and mobile solutions are easy to access and provide valuable clinical content for all healthcare professionals & students including:
Premium drug reference
Complete disease and treatment guide
Built-in clinical tables and guidelines
Dosing and medical calculators
Access to your institution's formulary
To schedule an online demo or learn more about our group/institutional discounts, please call (866) 559-3053 or Request a quote from this page.

"
After utilizing these tools in every day practice, I would find it very difficult, if not impossible, to do what I do without Epocrates. This includes my office practice as well as my skilled nursing home and hospice practices. The formularies with tiers of meds and cost info really are also a great assistance! Coding for prior authorizations very helpful too!
"