All the Epocrates features you already love.
Only better.
We've updated the way Epocrates looks and works. Now find the information you want more easily.
Improved Layout
Improved content layout allows you to quickly look up drugs, identify pills and check for potential drug interactions.
Enhanced Readability
Larger font size enables you to effortlessly scan for information you need.
Modern Design
Clean, updated design enhances your Epocrates experience.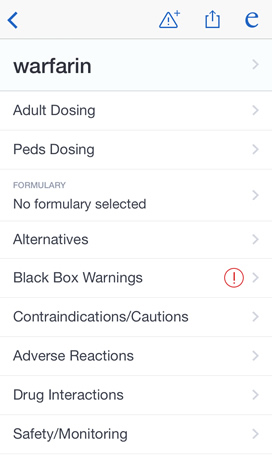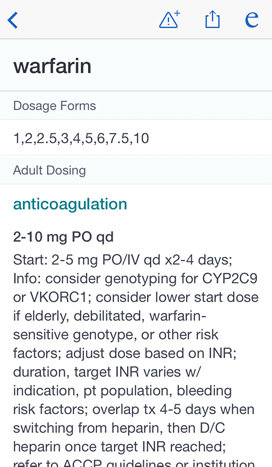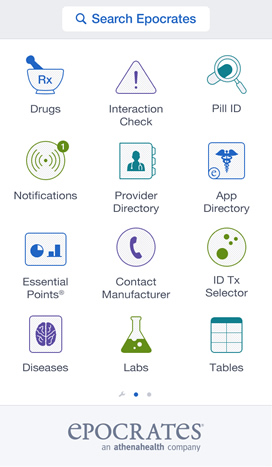 Epocrates Features
Epocrates is the #1 medical app among U.S. physicians. Select a feature below to learn more about how Epocrates can support your practice.

Drug Information
Review drug prescribing and safety information in the moment of care for thousands of brand, generic, OTC, and alternative* drugs.


Overview
Features
Go Premium
Epocrates for Institutions
In order to enjoy the new Epocrates experience, you will need to have an updated
iPhone/iPod touch